Impacted third molar or, the commonly known as wisdom tooth, removal is one of the most routinely performed minor surgical procedure by a Maxillofacial Surgeon. These wisdom tooth are considered vestigial or useless since it does not contribute to chewing efficiency in majority of the population. In some people these teeth are completely missing or remain entirely submerged inside the bone. Hence, most of the times it remains harmless.
But the problem begins when these wisdom teeth try to erupt and struggle to find space in the jaws to erupt completely. This sets in a chain of problems which starts to affect an otherwise healthy dentition. One of the most common presenting problem with an erupting wisdom teeth is the infection of the overlying gums. Because of its location, it is generally difficult to maintain hygiene in that area which leads to food accumulation, inflammation and infection. It can also cause decay in the adjacent normal molar teeth which is considered one of the most important teeth for chewing food. It can manifest as simple bad breath to severe pain and swelling. If left untreated in its initial stages, the infection can proceed downwards to involve neck and cause life threatening complications!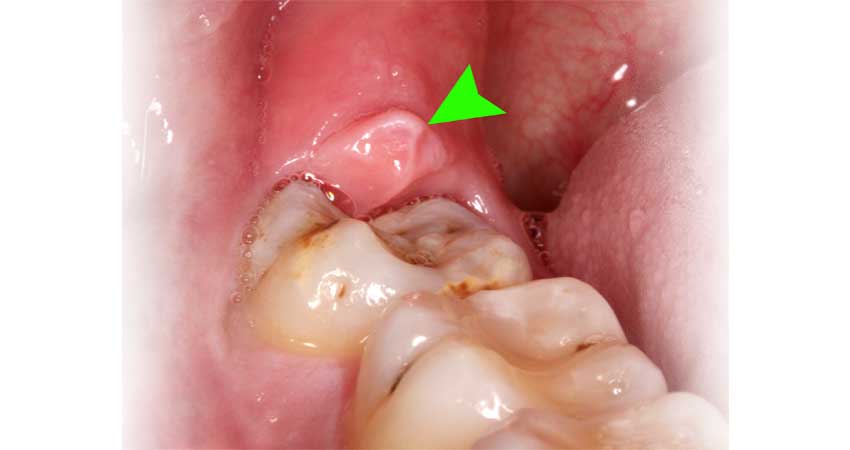 Eruption time for these wisdom teeth is considered 18-24 years of age, but again this can vary with different individuals. Due to lack of space, sometimes these teeth press against the normal erupted teeth and cause their 'migration' which later manifests as crowding in the front teeth.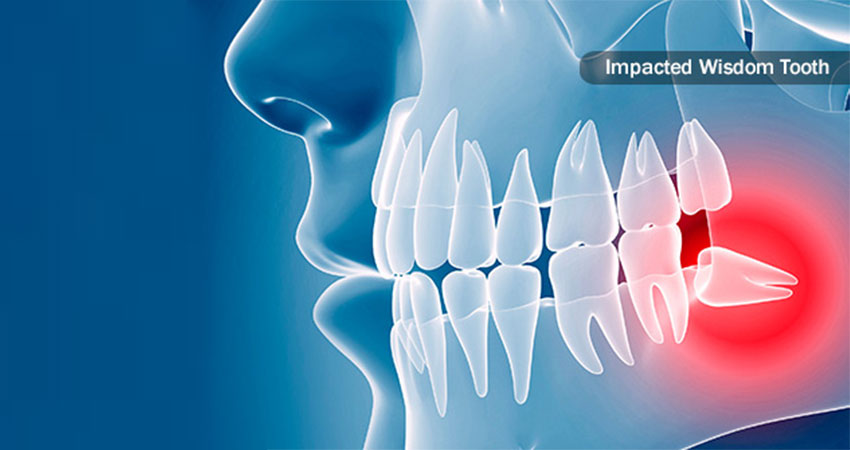 Other less commonly encountered but extremely debilitating complication with these submerged wisdom teeth is their tendency to form cysts or in some rare cases, a tumour. Since these cysts or tumours remain hidden inside the bone, they become noticeable only in advanced stages when they start causing swelling of jaw, pain, mobility of adjacent teeth or in some cases fracture of the jaw.
Complications
associated
with
In spite of such grievous complications associated with these wisdom teeth, the treatment of such impacted wisdom teeth in its early stages is fairly simple – surgical extraction. It is a routinely carried out procedure under local anaesthesia. Treatment is carried out on a dental chair and the patient is discharged on the same day. In many Western countries, due to its feared complications, it is routinely advised to extract these wisdom teeth as a prophylactic measure. We advise our patients to keep a watch for any of the above mentioned symptoms and to routinely visit their dentist so that any of the problems associated with wisdom teeth can be detected in its early stage and treatment carried out in time to prevent any complications.
Quite contrary to the name, there is no wisdom in keeping the wisdom tooth if it's causing you any trouble!

Your treatment plan is designed for steady progress, with every phase promptly implemented.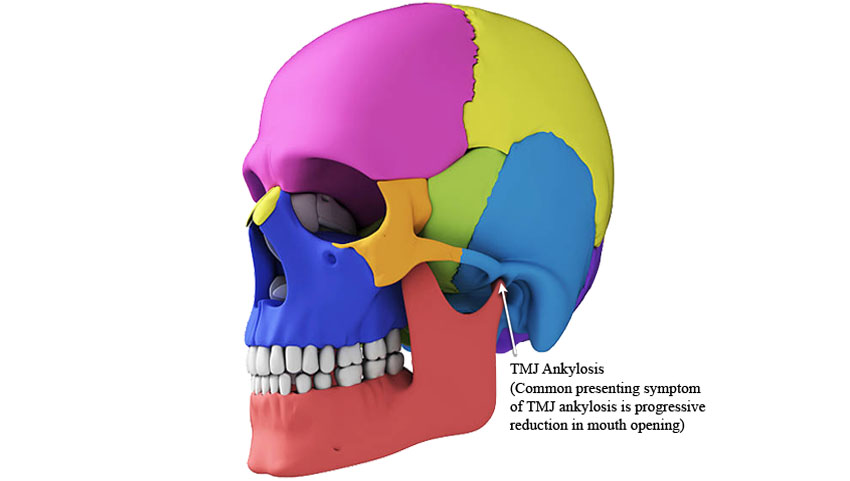 Temporomandibular Joint ankylosis is the condition where in the mandibular condyle....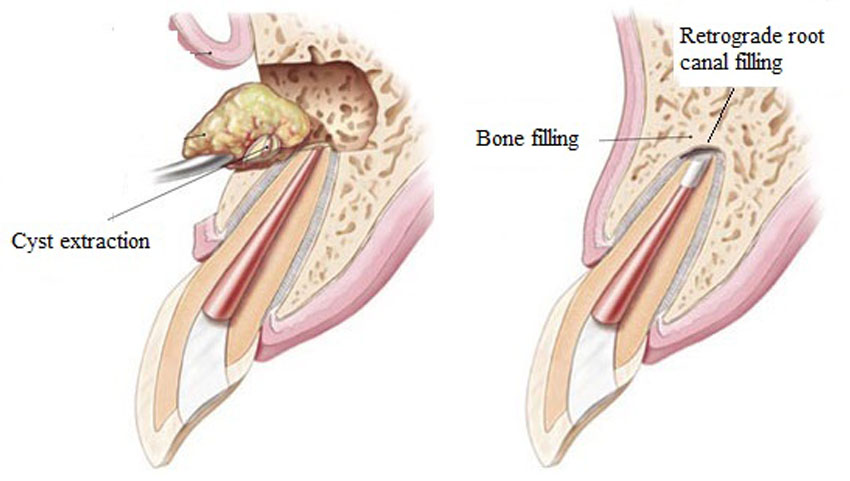 Cystic lesions of the jaws are common pathologic lesions. This group of lesions...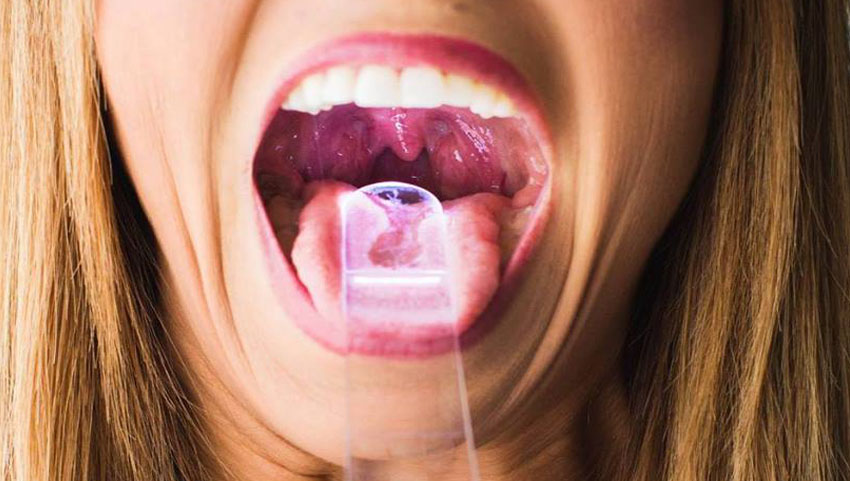 Oral premalignant lesions, technically speaking encompasses a term for pathologies...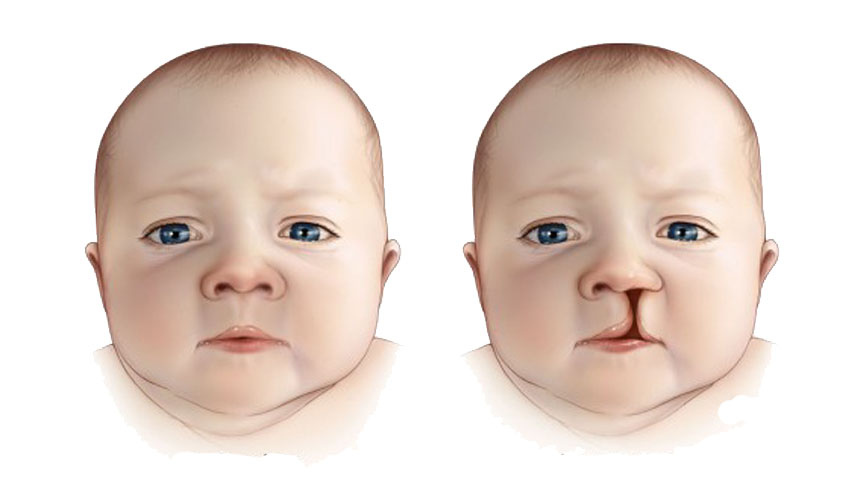 Clefts of the upper lip and palate are the most common major congenital craniofacial...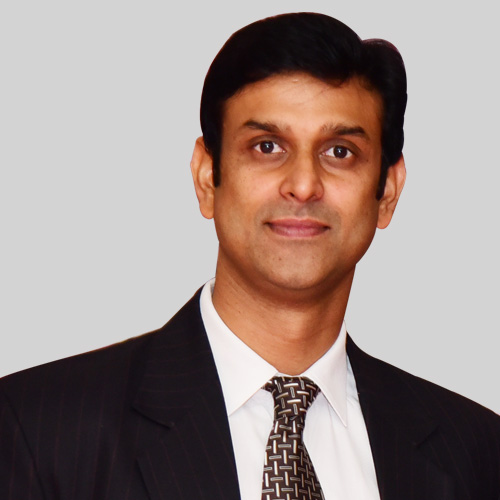 I had some issues with my teeth and visited Dr. Anurag for consultation. My main issue was addressed by RC & Crowing of 2 teeth. Overall Staff who manages everything from Patient interaction to the ones who are directly involved in treatment is doing good Job. My overall experience has been great. I would definitely recommend the place if you have any Dental or Oral issues.

Jitendra Jeswani


1/27/2020

Dr. Anurag Bhargav is very nice doctor and excellent person as well. My wife is under his treatment, she is very much satisfied with treatment. A doctor must have good behavior with treatment experience, Dr. Anurag Bhargav has this trait. He is flexible in time, moral boosting.

anil ojha


1/11/2020

Best dental service in Indore Really happy and satisfied with the treatment . Dr. Bhargav and Triveni Patil gives best suggestion for treatment.Thanks to global dental team 😇.

Sona


1/08/2020

Dr anurag bhargav has done his work very well specialy tooth implant. He is perfect in his work. Thanks globle dental care

Kavita Holkar


12/21/2019

This was my second visit to global dental care... Thanks to dr anurag bhargav who treated me well..i met with an accident nd my condailes were fractured but with the doctors treatment i was soon recovered thank you so much doctor for your excellent treatment..

Garvita Agrawal


12/19/2019