Dr. Anurag Bhargava is an acclaimed oral and facio-maxillary surgeon in Indore.
He has graduated from College of Dental Sciences, Indore in 2004 and completed his masters in Oral & Maxillofacial surgery from DAVV university, Indore in 2009. Dr. Bhargava effectuated his implant training in 2011.Post which he also attained a training program in Facial Deformity Correction and Orthognathic Surgery from Amrutha Institute Kochi in 2012. To his credit he procured a fellowship from International Congress of Oral Implantology, USA in 2013.
He is also a decorated Diplomat of repute of World congress of Oral Implantology, Japan since 2016. As we know that thirst to knowledge and learning is inexhaustible, thus Dr. Bhargava also comprehended the field of Strategic Implants and has been successfully placing the Basal and Zygomatic implants.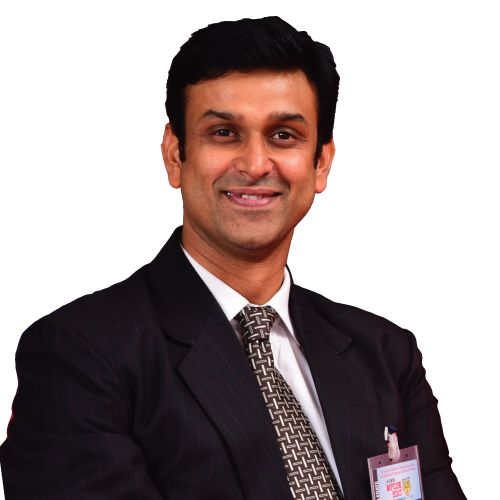 He has been an avid speaker on Oral Implantology and Facial deformity corrections in various CDE and CME across Central India and has conducted many training programmes on Oral Implantology. He has been counted under intriguing, ingenious and innovative surgeons of Indore who has been exclusively practicing Facial corrective surgery and Implantology and has been appointed as a Mentor for Fellowship program in Maxillofacial Surgery by Association of Oral & Maxillofacial Surgeons of India. His highly intuitive & innovative nature with his well known technical prowess in surgery sets him a breed apart from the rest. He is inimitably running an oral and maxillofacial clinic at SNG Global Hospital and is honored as the Director of the centre.
Diplomas and Certificates
Monday to Saturday
10am – 7pm
Your treatment plan is designed for steady progress, with every phase promptly implemented.
I got a three molars removed from Dr Anurag Bhargav. The surgery was performed in around 30-40 minutes for all the molars. The surgery was performed really well and I had a good experience. After the surgery, I experienced pain for around a week, but the painkillers prescribed really helped. I was satisfied with the quality of surgery and the medical staff at the clinic were also very courteous. They followed up a couple of days after the surgery to take feedback and remind me of the steps needed to heal faster. Overall, I would recommend Dr Anurag Bhargav for teeth extraction. Thank you.

Aayushi Jain


Mar 18, 2020

Hello, My name is Archana Shukla. I am resident of Indore . I had problem regarding my teeth and then I took treatment from Dr. Anurag Bhargava . He suggested me for implant. And now my problem has been cured . The treatment was really good with a very caring atmosphere. I am really grateful for my experience over there. Thank you ..

Archana Shukla


Mar 17, 2020

I had some issues with my teeth and visited Dr. Anurag for consultation. My main issue was addressed by RC & Crowing of 2 teeth. Overall Staff who manages everything from Patient interaction to the ones who are directly involved in treatment is doing good Job. My overall experience has been great. I would definitely recommend the place if you have any Dental or Oral issues.

Jitendra Jeswani


Jan 27, 2020

Dr. Anurag Bhargav is very nice doctor and excellent person as well. My wife is under his treatment, she is very much satisfied with treatment. A doctor must have good behavior with treatment experience, Dr. Anurag Bhargav has this trait. He is flexible in time, moral boosting.

anil ojha


Jan 11, 2020

Encompassing All Accessible Exclusive Medical Treatment
We offer extensive medical procedures to outbound and inbound patients.