Rhinoplasty procedure or nose job is a surgery that alters the shape of the nose. Rhinoplasty is mainly performed to change the look of the nose, improve breathing, or both.
Rhinoplasty (Nose Job) can change bone, cartilage, and skin. Consult your surgeon whether rhinoplasty is right for you and what it can achieve. Oral and maxillofacial surgeons will give the right advice.
When recommending rhinoplasty your surgeon will consider your other facial features, the skin on your nose, and what you would like to change. If you opt for surgery, your surgeon will develop a customized plan for you and will also tell you about risks involved and recovery time in Rhinoplasty surgery.
Nose Surgery in Indore becomes easy by Dr. Anurag Bhargava. Consult today itself.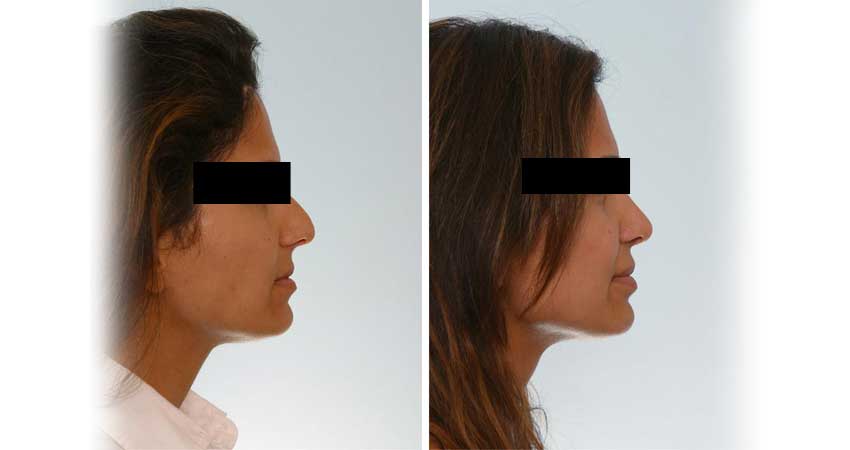 Rhinoplasty has many benefits like it can change the size, shape, or dimensions of your nose. It may be done to correct deformities from an injury, correct a birth defect, or improve some breathing difficulties. So, if you have any problems like these, rhinoplasty can definitely be a solution for you.
The rhinoplasty surgery will cost you between 40,ooo to 2 lacs depending on the complexity involved in the surgery.
Factors To Determine Rhinoplasty
Before planning for rhinoplasty, you must fix an appointment with your surgeon to discuss essential factors that determine whether the procedure is likely to work well for you. Oral and maxillofacial surgeons like Dr. Anurag Bhargava will give you a complete guideline. This meeting generally includes:
Your medical investigation – Your doctor will ask you about your motivation for your surgery and your goals. Your doctor will ask questions about surgeries, medications, nasal obstruction. If you suffer from hemophilia, you should go for rhinoplasty.
Physical examination – Your doctor will conduct a thorough physical examination, including any blood tests. He or she also will examine your facial features and the interior and exterior of your nose. The physical exam helps your doctor determine what changes need to be made as well as the impact of rhinoplasty on breathing.
Discussion of your queries – You should talk to the doctor about your expectations. He or she will explain what rhinoplasty can and can't do for you and what your outcome might be.
Photographs – Someone from your doctor's clinic will take photographs of your nose from different angles. Your doctor may use computer software to manipulate the photos to show you what kinds of results are possible. Your doctor will use these photos for assessments, reference during surgery. The photos allow a specific discussion about the aim of surgery.
Nose surgery varies from individual to individual. The exact technique a surgeon will use during the procedure depends on a patient's anatomy and desired changes. However, the common techniques used by the cosmetic surgeon are as under:
1. Open Rhinoplasty
A small cut is made under the nasal tip, between the nostrils. This technique allows the cosmetic surgeon more complete access to nasal structures, where he or she then sculpts the nose into the desired shape. Because of this increased access, the doctors will use the open rhinoplasty approach for patients requiring more extensive reshaping. The resulting scars are well hidden in the contours of the nose so they are unnoticeable.
2. Closed Rhinoplasty
The incisions are made inside the nostril. This procedure is used for patients who need minor adjustments to the nasal structures to get the desired improvements. In this type of rhinoplasty, there is no visible scarring after surgery. However, this technique may not be appropriate for more extensive rhinoplasty procedures.
3. Non-Surgical Rhinoplasty
Sometimes the nose can be reshaped non-surgically with dermal fillers. By injecting a filler at certain points in the nose, the expert surgeon can help smooth out bumps, reshape the nasal tip. Though the results are temporary, this approach is cost-effective.
Nose Job requires local anesthesia with sedation or general anesthesia, depending on your surgery and what your surgeon prefers. You can consult an Oral and Maxillofacial surgeon like Dr. Anurag Bhargava about anesthesia.
Precautions Related To Medicines
After Nose Job surgery, avoid medications containing aspirin or ibuprofen for two weeks. These medications can increase bleeding. Take only prescribed medicines. Avoid herbal remedies and over-the-counter supplements.
After the Rhinoplasty surgery, you need to rest in bed to reduce bleeding and swelling. Your nose may be congested because of swelling.
In most cases, the internal dressings remain in place for seven days after surgery. Your doctor also tapes a splint to your nose for support. It's usually in place for about one week.
Slight bleeding and drainage of mucus are common for a few days after the surgery or after removing the dressing. Your doctor may place a drip pad, a gauze held in place, with tape beneath your nose to absorb drainage. Change the gauze as recommended by your doctor.
To reduce the chances of swelling and bleeding the doctor may ask you to take further precautions.
Avoid strenuous activities such as aerobics and running.
Take your baths using a mug and bucket instead of showers while you have bandages.
Eat fruits and vegetables to avoid constipation.
Avoid smiling or laughing.
Brush your teeth gently.
Wear clothes that fasten in front.
Don't rest eyeglasses or sunglasses on your nose.
Use high SPF sunscreen when you are outside.
The results of nose surgery are permanent. Your nose will be with you for a lifetime, it also makes it that much more important to choose a qualified doctor whom you can trust to deliver the results you desire.

Your treatment plan is designed for steady progress, with every phase promptly implemented.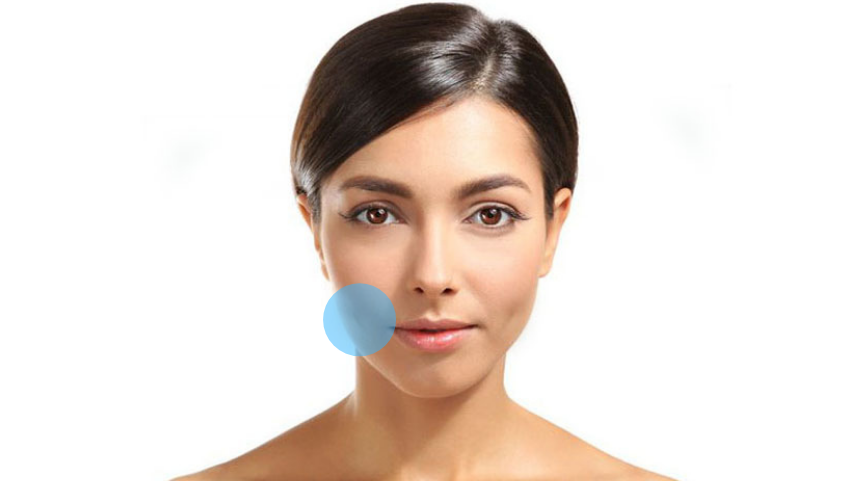 Dimple creation surgery is a short, thirty-minute procedure that can add an endearing....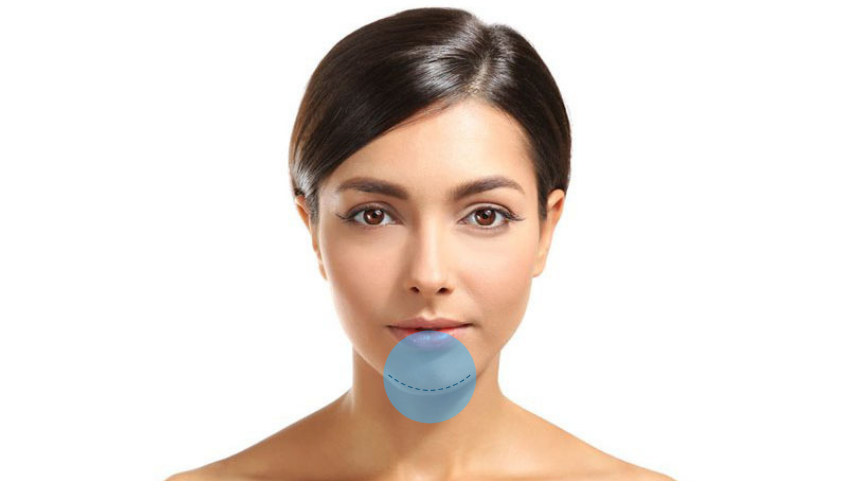 Originally Chin Implant was used for reconstruction of birth defects and trauma-related...
[wprevpro_usetemplate tid="1"]