Craniofacial surgery is a subspecialty of maxillofacial surgery that deals with congenital and acquired deformities of the skull, face, jaw bone and associated structures. There are estimated to be over 500 syndromes with craniofacial anomalies. Most are morphologic, affecting the form and function of the head and face. These defects are typically treated by craniofacial surgeons which includes craniosynostosis (isolated and syndromic), rare craniofacial clefts, cleft lip and palate, micrognathia, hemifacial microsomia, Treacher Collins Syndrome, Apert's Syndrome, Crouzon's Syndrome, hemifacial microsomia and many others. The clinical manifestations of these symptoms extend beyond the craniofacial area. Therefore, the best treatment approach is one that is multidisciplinary and takes into consideration physical and mental development.
Craniosynostosis refers to the early closing of one or more of the sutures of an infant's head. It is a congenital disorder marked by premature fusion of one or more cranial sutures, resulting in abnormal cranial growth. The skull is normally composed of bones which are separated by sutures. As an infant's brain grows, open sutures allow the skull to expand and develop a relatively normal head shape. If one or more of the sutures has closed early, it causes the skull to expand in the direction of the open sutures. This can result in an abnormal head shape. In severe cases, this condition can also cause increased pressure on the growing brain.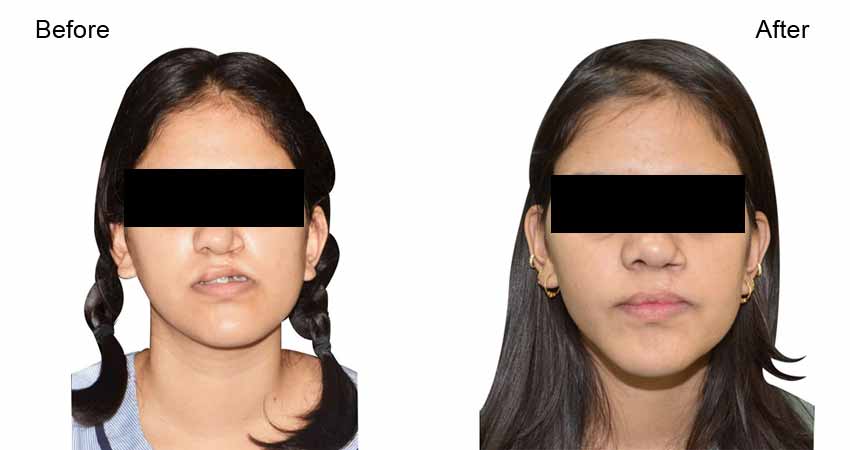 Approximately one in 2500 infants is affected by this disorder. Most cases are nonsyndromic or isolated. Syndromic craniosynostoses are those conditions that have additional manifestations (craniofacial and/or extracraniofacial deformities). In addition to craniosynostosis, these children also have fusion of the sutures or bones in the cranial base and midface, and shallow eye sockets. This gives the appearance of a flat midface and eyes which protrude. Children with Apert Syndrome have syndactaly (webbing) of the hands and feet. Crouzon Syndrome may be transmitted as an autosomal dominant genetic condition or appear as a fresh mutation (no affected parents). The appearance of an infant with Crouzons can vary in severity from a mild presentation with subtle midface characteristics to severe forms with multiple cranial sutures fused and marked midface and eye problems.
The general features of a child with Apert syndrome are similar to those in Crouzon syndrome however there is not as much variability between cases and the degree of presentation is more severe. Mental and developmental delay is present to varying degrees.
Treatment in infancy is directed at correction of the suture fusion and resultant misshapen head. Surgical treatment of the mid-face deformity is usually done during the pre-school period (age 4-6 yrs). Conventional surgical advancement of the mid-face requires numerous cuts of the facial bones and advancing the mid-face region to a predetermined level. This usually requires bone grafts. Plates and screws are used to stabilize the new position. The past several years have seen a significant increase in treatment using a technique called Osteogenic Distraction. The same surgical boney cuts are performed and an expansion device is inserted, where by gradual advancement of the mid-face region can be obtained. Research has indicated this may provide a more stable correction.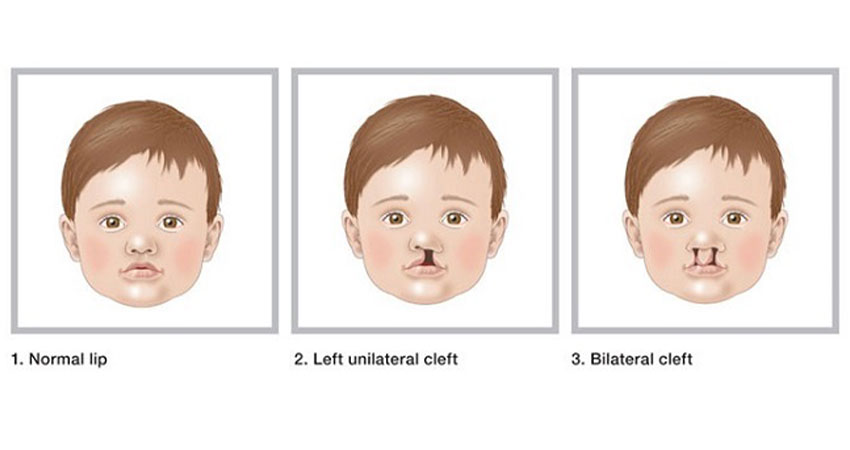 Craniofacial syndrome or craniosynostosis is a complex condition and can severely affect the growth of a child. If not treated at proper time, it generally causes permanent disability. However, with advanced surgical techniques, it has become possible to treat such complex conditions with minimal morbidity.

Your treatment plan is designed for steady progress, with every phase promptly implemented.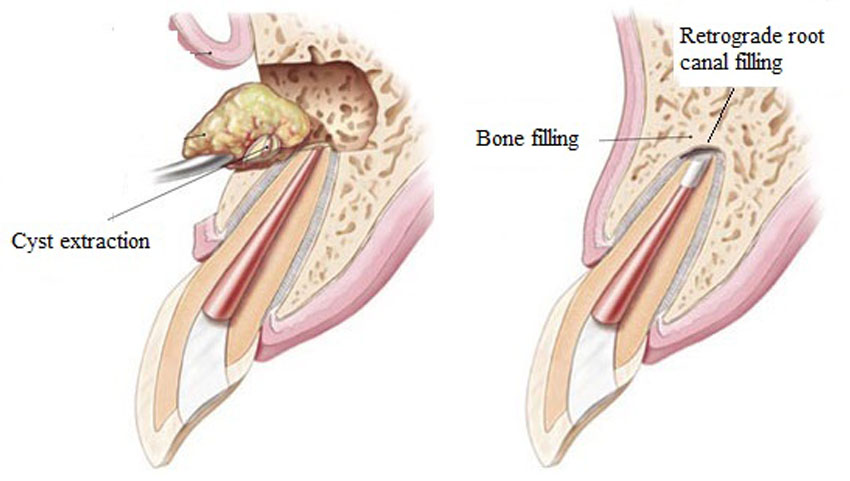 Cystic lesions of the jaws are common pathologic lesions. This group of lesions...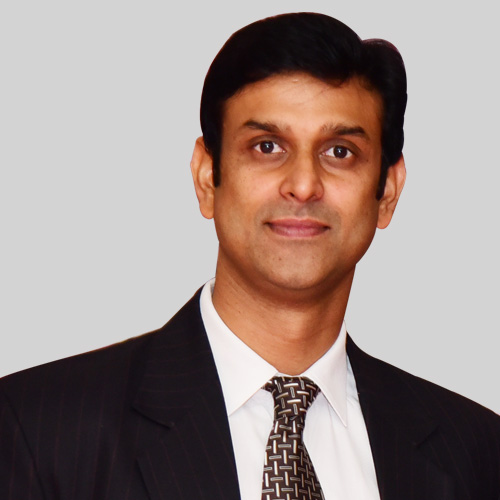 I got a three molars removed from Dr Anurag Bhargav. The surgery was performed in around 30-40 minutes for all the molars. The surgery was performed really well and I had a good experience. After the surgery, I experienced pain for around a week, but the painkillers prescribed really helped. I was satisfied with the quality of surgery and the medical staff at the clinic were also very courteous. They followed up a couple of days after the surgery to take feedback and remind me of the steps needed to heal faster. Overall, I would recommend Dr Anurag Bhargav for teeth extraction. Thank you.

Aayushi Jain


Mar 18, 2020

Hello, My name is Archana Shukla. I am resident of Indore . I had problem regarding my teeth and then I took treatment from Dr. Anurag Bhargava . He suggested me for implant. And now my problem has been cured . The treatment was really good with a very caring atmosphere. I am really grateful for my experience over there. Thank you ..

Archana Shukla


Mar 17, 2020

I had some issues with my teeth and visited Dr. Anurag for consultation. My main issue was addressed by RC & Crowing of 2 teeth. Overall Staff who manages everything from Patient interaction to the ones who are directly involved in treatment is doing good Job. My overall experience has been great. I would definitely recommend the place if you have any Dental or Oral issues.

Jitendra Jeswani


Jan 27, 2020

Dr. Anurag Bhargav is very nice doctor and excellent person as well. My wife is under his treatment, she is very much satisfied with treatment. A doctor must have good behavior with treatment experience, Dr. Anurag Bhargav has this trait. He is flexible in time, moral boosting.

anil ojha


Jan 11, 2020