C
Y
S
T
S
A
N
D
T
U
M
O
R
S
O
F
O
R
A
L
C
A
V
I
T
Y
Cystic lesions of the jaws are common pathologic lesions. This group of lesions comprises a number of different conditions, either odontogenic or nonodontogenic in origin. Odontogenic cysts are the most frequent, and of these the radicular cyst or periapical cyst is seen most often. These odontogenic cysts arise from the remnants of tooth formation tissues, and consequently they develop in the tooth-bearing areas of the jaws. These lesions are benign, but very rare instances of associated malignancy or malignant change in the cyst wall have been reported. Non-odontogenic cysts were classically thought to arise from the remnants of the maxillary or mandibular processes in the forming embryo. There are small group of cysts soft tissue cysts which occur in the soft tissues of oral cavity instead of the bone. Amongst these the most common is mucocoele, which commonly occurs in the lower lip due to repeated trauma to the lip.
C
Y
S
T
S
A
N
D
T
U
M
O
R
S
O
F
O
R
A
L
C
A
V
I
T
Y
Many of these lesions are slow growing and asymptomatic, often found as incidental findings at dental check-ups or with the use of panoramic radiographs for dental assessment. The most commonly occurring dental cyst that is the radicular cyst is due to trauma to teeth which might have occurred many years ago. Patients first notice discoloration of teeth for which they seek dental consultation and incidentally an underlying cyst is found. Sometimes these cysts cause the migration of teeth which results in spacing or crowding in between the teeth. Or if they grow to considerable size they can form extra oral jaw swelling which can be hard to feel. In rare cases, if these cysts are left untreated for long, they cause excessive erosion of the jaw bones, resulting in pathologic fractures of the jaw. Hence, accurate diagnosis and appropriate treatment is required, as these lesions generally continue to grow and may affect adjacent teeth and other structures and even result in pathologic fracture.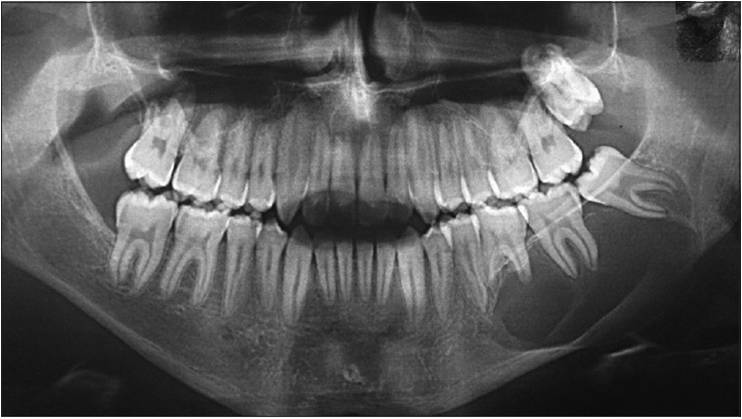 Once a suspicion of cyst is there, we advise for various imaging tests like x-rays, CBCT scans to define the extent of the lesion and then accordingly formulate a treatment plan. In certain cases, we aspirate the cystic content and send for microscopic examination which gives us a diagnosis about the nature of the cyst and then a final treatment plan is made. Some of these cysts are small and can be removed on dental chair with local anaesthesia just like any other dental treatment. However, majority of these cysts are not that small and require wider surgical treatment which mandates the treatment to be carried out under general anaesthesia or sedation.
C
Y
S
T
S
A
N
D
T
U
M
O
R
S
O
F
O
R
A
L
C
A
V
I
T
Y
Different treatment plans for treatment of jaw cyst include cyst enucleation, marsupialization of cyst or 'unroofing' of the cystic cavity, or marsupialization followed by enucleation. The treatment decision is based on factors like age of patient, location of cyst, nature of cyst and size of cyst. Most of the cysts, once removed with its complete lining, leads to complete resolution of the problem. However, certain cysts, owing to their intrinsic characteristic tend to recur inspite of complete removal which makes it necessary to carry out more radical treatment.
On the other end of the spectrum are the entities known as the odontogenic tumors. Odontogenic tumors, by definition, are derived from tooth-related tissues and, although they have been reported in non tooth-bearing structures, they originate overwhelmingly in the maxilla or mandible. The majority of these disorders are benign, and while they may be locally aggressive, very rarely they have the ability to metastasize.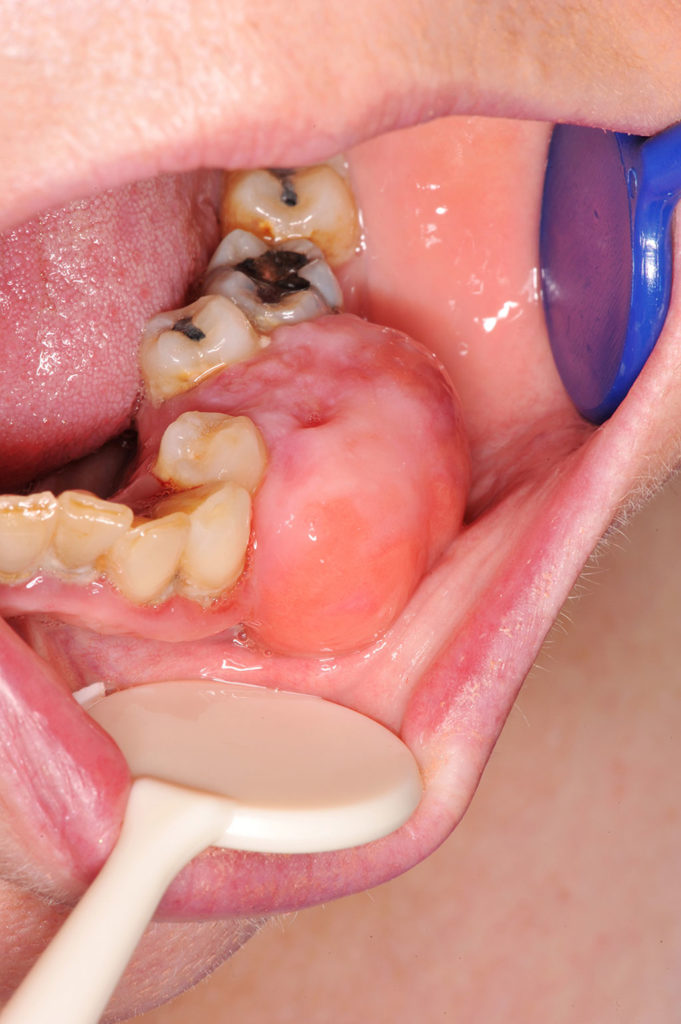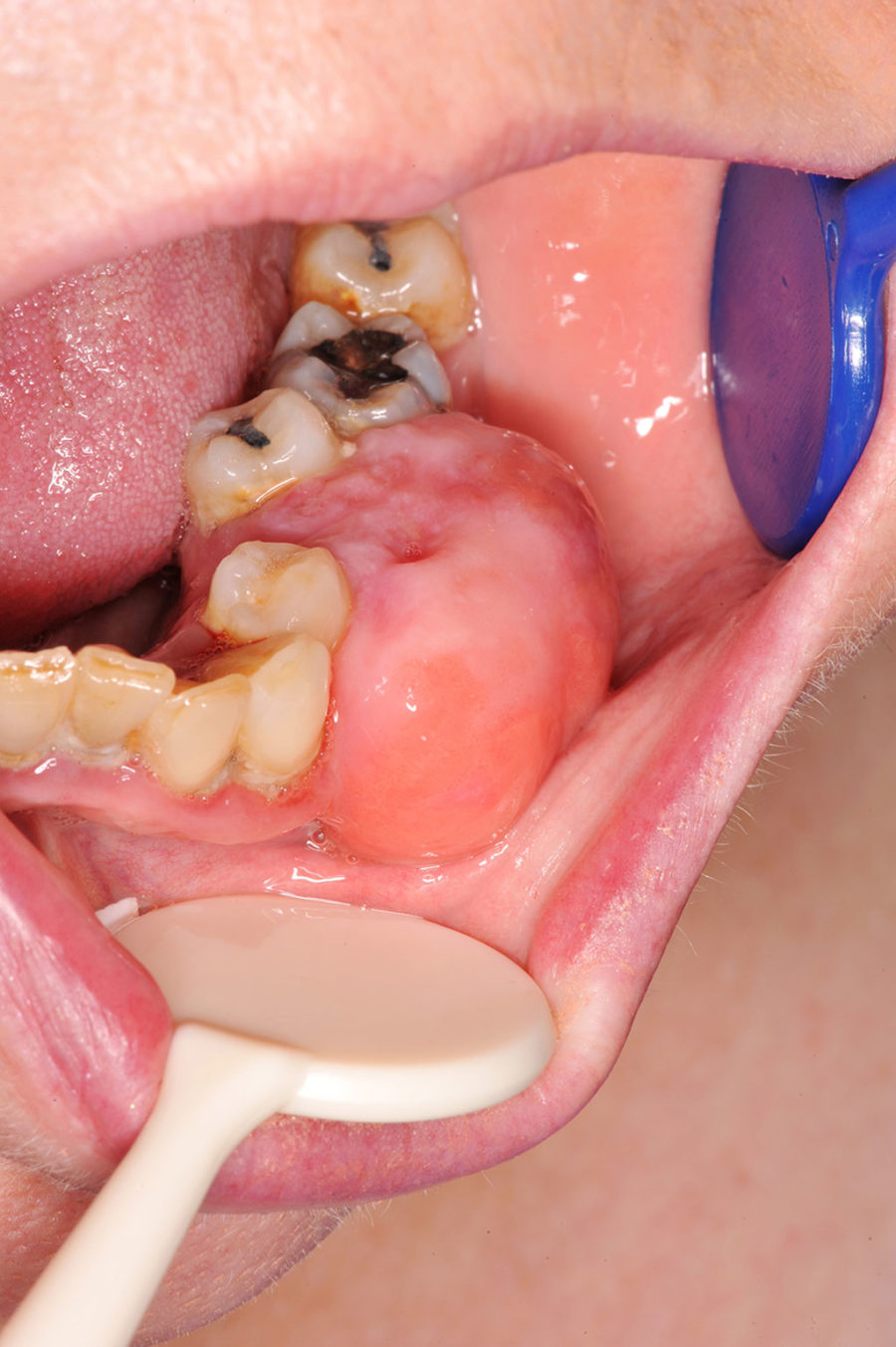 Non-odontogenic jaw tumors, on the other hand, develop from a wide variety of tissues in the body, often originate in non-tooth-bearing facial bones, and may develop in other sites outside of the head and neck. Irrespective of the origin, Cysts and oral tumors most commonly present as swelling or growth in the jaw bones which are hard in nature. Many a times they cause the adjacent tooth to drift or even become mobile. If these tumors involve the nerve, they cause some altered sensation of the jaw bones, which more commonly indicates the aggressive nature of the lesion. As with the cysts, if these tumors are not treated they can grow to disproportionate size and cause the weakening of the jaw bones, eventually leading to the pathologic fracture of the bone. They also are more prone to get infected which further complicates the treatment of these tumors.
C
Y
S
T
S
A
N
D
T
U
M
O
R
S
O
F
O
R
A
L
C
A
V
I
T
Y
The pathologic nature of these tumors are widely varied, which means that some tumors are completely benign in nature which does not cause widespread destruction. Whereas some tumors like Ameloblastoma, the 2nd most common odontogenic tumor, even though benign in nature have been notorious to cause widespread destruction of the jaw bones. In fact these ameloblastomas have been known to undergo malignant transformation which leads to life threatening complications.
The management of such tumors begins with clinical examination and imaging like x-rays, CT scans or CBCT scans which helps to identify the extent of the lesion and the amount of bone loss. These tumors require a prior biopsy to give a diagnosis before a final treatment is carried out. Some tumors might require a prior biopsy to give a diagnosis before a final treatment is carried out. Treatment again is decided by numerous factors like – age, site and size of lesion, pathologic nature of the tumor, involvement of critical structures like nerve. The management of these lesions is not just limited to tumor removal but also involve the rehabilitation of the jaw bones post resection. Since jaw bones unlike other bones in human body gives form and shape to our facial structure it becomes necessary to plan the reconstruction prior to carrying out the resection of tumors. While most of these tumors are small in size and can be appropriately managed by resection and later on is rehabilitated by dental prosthesis. Some of these tumors involve the entire height of the bone which require segmental resection of the jaw bone resulting in huge cosmetic defect. Such tumors require meticulous planning for which we use 3-D and virtual surgical planning software to identify the exact amount of bone to be resected and decide about the reconstruction modality. Some of these defects can be reconstructed by taking autogenous bones, or the bones from other parts of same individual. While some defects require reconstruction with an artificial prosthesis which are basicllay 3D facial implants which mimics the natural bone contour thereby restoring the jaw continuity.
Dr. Anurag Bhargava don't just focus on removing the cyst, but also take an holistic approach of rehabilitation which is required after removal of such cysts or tumors. We plan the removal of pathology after planning for appropriate jaw and dental rehabilitation which can mostly be accomplished by the bone grafts along with the dental implants.

Your treatment plan is designed for steady progress, with every phase promptly implemented.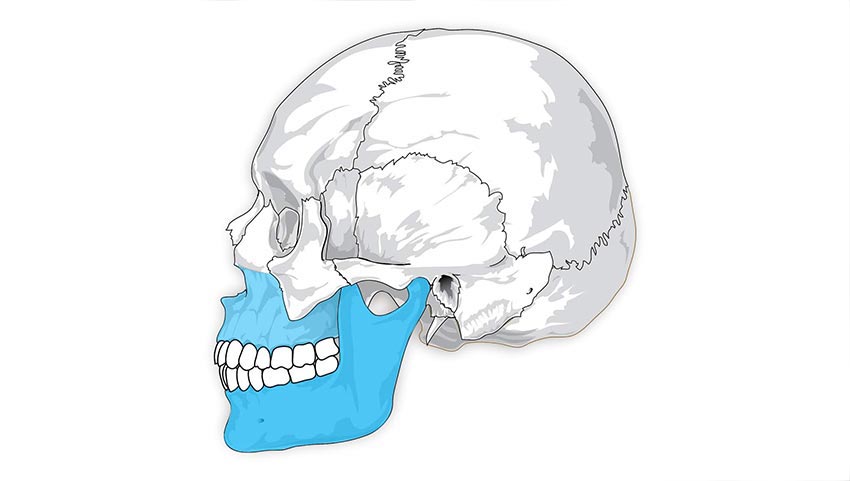 Traumatic facial injuries have been noticed majorly in India. Interpersonal violence....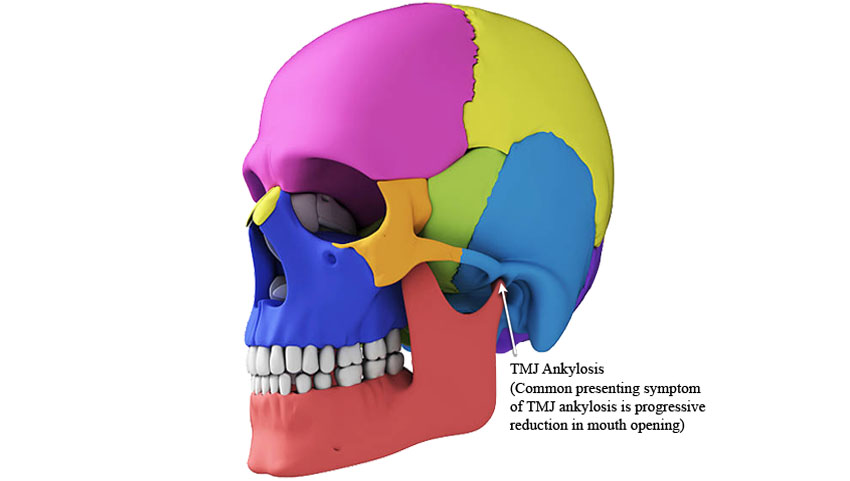 Temporomandibular Joint ankylosis is the condition where in the mandibular condyle...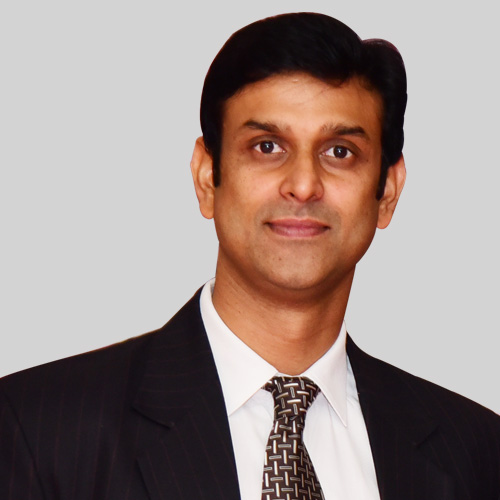 I got a three molars removed from Dr Anurag Bhargav. The surgery was performed in around 30-40 minutes for all the molars. The surgery was performed really well and I had a good experience. After the surgery, I experienced pain for around a week, but the painkillers prescribed really helped. I was satisfied with the quality of surgery and the medical staff at the clinic were also very courteous. They followed up a couple of days after the surgery to take feedback and remind me of the steps needed to heal faster. Overall, I would recommend Dr Anurag Bhargav for teeth extraction. Thank you.

Aayushi Jain


Mar 18, 2020

Hello, My name is Archana Shukla. I am resident of Indore . I had problem regarding my teeth and then I took treatment from Dr. Anurag Bhargava . He suggested me for implant. And now my problem has been cured . The treatment was really good with a very caring atmosphere. I am really grateful for my experience over there. Thank you ..

Archana Shukla


Mar 17, 2020

I had some issues with my teeth and visited Dr. Anurag for consultation. My main issue was addressed by RC & Crowing of 2 teeth. Overall Staff who manages everything from Patient interaction to the ones who are directly involved in treatment is doing good Job. My overall experience has been great. I would definitely recommend the place if you have any Dental or Oral issues.

Jitendra Jeswani


Jan 27, 2020

Dr. Anurag Bhargav is very nice doctor and excellent person as well. My wife is under his treatment, she is very much satisfied with treatment. A doctor must have good behavior with treatment experience, Dr. Anurag Bhargav has this trait. He is flexible in time, moral boosting.

anil ojha


Jan 11, 2020